According to Wikipedia, E-commerce is the activity of buying or selling products on online services or over the Internet. eCommerce is often used to refer to the sale of physical products online, but it can also describe any kind of commercial transaction that is facilitated through the internet. In the simplest of terms is essentially buying and selling goods and services electronically using the internet refers to eCommerce.
In 1994, Phil Brandenberger of Philadelphia used his computer to buy Sting's "Ten Summoners' Tales" (studio album) for $12.48, plus shipping through his credit card. He created history at that moment as for the first time encryption technology was used to enable an internet purchase taking the first step towards the creation of the modern eCommerce industry.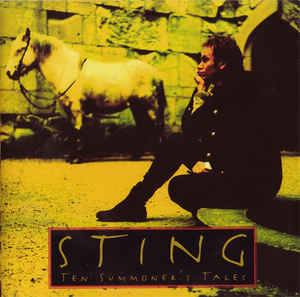 The First ever product sold on the internet was
this studio album by Sting
Today, the eCommerce market is growing infinitely. The yearly growth for the eCommerce industry is approximately 23% according to BigCommerce. eMarketer forecasted that global eCommerce sales are expected to cross $4 trillion in 2020 and these are just the statistics for the retail sector.
There is a humongous amount of potential and money involved in the eCommerce industry and hence, retailers must understand all the nitty-gritty of being in the eCommerce market. The scope of the eCommerce industry is very promising and so is the competition involved. eCommerce giants can make it very difficult for new entrants as they have a very prominent first-mover advantage and they don't back down from leveraging it.
If one wants to sell its products or services on the internet it is important to consider numerous factors like platform selection, website development, application development, design, scalability, sustainability, competitors, etc which is all a part of eCommerce development.
Various eCommerce websites are varying according to the service or product they sell. Major classifications include stores that sell physical goods, service-based e-tailers, and digital products.
This page will give you deep insights into the process of eCommerce development, how can one choose a perfect eCommerce development company and get a competitive edge when marketing your eCommerce website or app using the latest technology.
Established giant organizations are also getting on the bandwagon by developing eCommerce stores for their products and services. Choosing the right partner for your eCommerce development is one of the most important steps in the process of creating a successful eCommerce store.
Before getting into the process of choosing a technology partner, one has to be clear about two major factors:
1. Business Model
The first and the foremost thing to be decided is the business model. A company can choose to sell offline in brick and mortar stores, online in eCommerce stores or on both the platforms parallelly. This decision has to be made keeping many things in perspective such as the nature of the products or services they are offering, the target markets, which channel do your prospective customers use the most, the investments and ROI involved in both the channels, etc.
2. Target Market
Another major factor when planning to develop an eCommerce store is the scope and nature of the target market of your product or service. Developing an online site and going live is the easy part of creating an online store. The most difficult part comes way before the eCommerce development starts. It is when you have to evaluate and analyze the target market and the sustainability of an online store in that market.
It is vital to be crystal clear about the factors mentioned above, before even thinking about getting into the development phase for your eCommerce store. Once you are sure that you need an eCommerce site for your business, your target market is suitable for the same and you will be able to get a high ROI, the next thing to do is find the right technology partner for your eCommerce development.
Getting started with eCommerce Development
The development of an eCommerce website or app is not an easy task. There are numerous steps involved in the eCommerce development stage that start from effective planning which consists of requirement analysis, followed by frontend and backend development after which the application is tested and deployed. Maintenance of the application is also a crucial part of the process. We will be explaining all the steps of the eCommerce development process in detail in the following sections.
Requirement Analysis, also known as Requirement Engineering is the method of determining user expectations for a new software being developed or modified. In the eCommerce development process, it is sometimes loosely referred to as requirement gathering or requirement capturing. Requirements analysis includes those tasks that go into determining the needs or conditions to meet for a new or altered product or project, taking account of the possibly conflicting requirements of the various stakeholders, analyzing, documenting, validating and managing software or system requirements.
What is the Requirement?
Software requirement is the ability needed by the end-user to solve a problem or achieve an objective. For an e-commerce project, the main business requirement is the same as any other development process i.e. a user comes to the platform and purchases products. eCommerce applications have a large scope, at a micro level, the requirement could depend upon the nature of the product sold whereas, at a macro level, business and functional requirements have to be considered. In the end, we are looking forward to developing a high-quality eCommerce store that meets the retailer's real need on time and within a budget.
Activities for Requirement Analysis
Requirement analysis is crucial to the success or failure of the eCommerce development process. These requirements should be actionable, documented, measurable, traceable, testable related to classified business needs and opportunities. The requirement should be defined to a level of detail that is sufficient for system design.
Conceptually, requirements analysis includes four types of activity:
Obtaining Requirements: The process of communicating with users to determine what their actual requirements are. This is also called requirements gathering.
Analyzing Requirements: The process of resolving whether the affirmed requirements are unclear, vague, inadequate or conflicting, and then resolving these issues.
Requirements Modeling: Requirements might be documented in various forms. Most common among that are natural-language documents, use cases, user stories, or process specifications.
Review and Retrospective: Team members speculate on what happened in the iteration and identifies actions for improvement going forward.
Requirements Analysis is a team effort that requires a combination of hardware, software, engineering expertise as well as skills in dealing with people.
Here are the main activities involved in requirement analysis:
1. Identify customer's needs
2. Evaluate the system for feasibility
3. Perform economic and technical analysis
4. Allocate functions to system elements
5. Establish a schedule and constraints
6. Create system definitions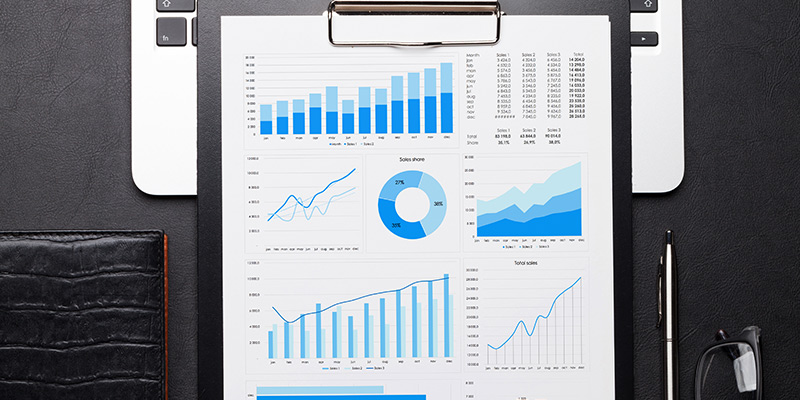 Requirement analysis helps organizations to ascertain the actual needs of stakeholders. At the same time, it enables the development team to communicate with stakeholders in a language they understand (like charts, models, flow-charts) instead of pages of text. Once all the requirements for the eCommerce development are gathered and analyzed, the decisions-making for further steps becomes easier.
Every platform vendor promises a platform that is fast, reliable, better geared for SEO but it becomes difficult to identify the best-suited platform for your website requirements.
Following are the best eCommerce platforms that you can choose for the eCommerce development process by considering their individual pros and cons:
Magento
Enables unlimited customization, high scalability, flexibility, business intelligence and integration capabilities with Magento 2.0 and Magento Enterprise. Brands such as Nike, P&G, and Cisco have used Magento to develop their eCommerce store.
Magento is one of the most used platforms for eCommerce development as it's on the cloud, it's fast and has additional features such as automatic trigger-based email campaign and automatic upsell/cross. Magento possesses features such as discounts, SEO grinding, membership subscriptions, recurring payments, adjusting content per user, unlimited products and a lot more.
Benefits:
1. Magento is a robust and feature-rich platform
2. The scope of SEO is strong
3. Enables One-Click selling
4. Lots of users and community
5. Scalable and highly customizable
6. Flexible to choose where you want to host the software
Challenges:
1. Can be slowed down easily
2. Requires development skills
3. Virtually no support
4. Requires ample space and memory to perform well
Drupal
Build a secure application framework with a powerful content management system, community features and extensive API support using Drupal. It will enable you to increase engagement, drive conversions and grow your brand rapidly. Gain the power of the largest open source community.
Benefits:
1. Good for creating large, complex websites
2. Supported by a dedicated community
3. Major emphasis is placed on security
Challenges:
1. More complex than other CMSs
2. Requires comparably more time and effort
3. Performance issues
Sharepoint Storefront
Deploy comprehensive mechanisms for all types of business models with SharePoint's in-built analytics, large file size compatibility, and unlimited techno-functional benefits. If you are looking for a highly customizable and feature-rich solution, Sharepoint is a suitable platform for you. Being a complex platform it needs expert developers to be built effectively.
Benefits:
1. Extensive functionality
2. Integration with Office 365 and existing Microsoft suites
3. Seamless integration with other systems
4. Ability to customize
Challenges:
1. Hard to maintain and use
2. Microsoft warns again customization
3. Poor social elements of an intranet
4. Search is difficult
Reaction Commerce
Develop a real-time reactive, analytical and scalable platform with Reaction Commerce. The platform is a notch above legacy systems and cookie-cutter platforms. The platform is flexible and has a modular architecture that enables faster response to ever-changing customer behavior and helps you stay ahead of the competition. It is easy to innovate and test on the reaction commerce platform.
Benefits:
1. It saves you from switching languages as its JavaScript only
2. Real-time eCommerce enables immediate updates
3. Compatibility with iOS and Android
4. Simple content management techniques
Challenges:
1. Reaction Commerce is still under development
2. Fewer plugins are available
There are many factors that define the success of an eCommerce store such as product/service type, pricing policy, shipping services, payment methods, delivery quality, etc. However, an eCommerce website's user experience design (UX design) is a major factor when a website's success is talked about.
The UX of a website should be smooth and attractive enough to make a prospect stay on the website and convert it into a customer for good. In today's time with multiple competing websites that offer great user experience with their top-notch UX design, a new eCommerce store has to create an innovative UX design to be successful.
Things to consider when designing an eCommerce website are mentioned below:
Designing a secure eCommerce website
It is very important for your shoppers to feel secure when they are entering or shopping on your eCommerce website. Shoppers should feel that their data is safe and their payment information is secure when purchasing on the website. A website that doesn't look secure loses customers even if it actually follows all security measures and especially if you are new in the market building trust among the new shoppers is even more difficult and important.
Few ways that communicate trustworthiness are:
1. Create an overview section on the website which includes sections like personal information, about the business, journey timeline, pictures of people involved in the business, Frequently Asked Questions (FAQs), etc. This will not only help the shoppers know more about your business but also help you gain their trust.
2. Make sure all store policies are mentioned on the website and are easy to find. Include shipping, return and payment related policies in a very clear manner that your shoppers can access and understand easily.
3. Write in simple layman terms and avoid jargon and legal terms.
4. Use a secure server as shoppers want their personal and payment related data to be secure at any cost. SSL (secure sockets layer) certificates authenticate the identity of a website and encrypt information that needs to remain safe. Implementing SSL shows that the checkouts on your website are secure and assure shoppers that their data is protected. Display the SSL certification badges on the website.
5. Display a section with product reviews to assure product quality to your shoppers.
6. Design the website to look professional and legitimate by paying attention to details such as avoiding typos, missing images, broken links, 404 errors (page not found), or other eCommerce UX-killing mistakes.
UI design tips for your eCommerce website
Shoppers decide whether they like a website or not in just 50 milliseconds and that is the time you have to impress them by the look and feel of your website. The User Interface of an eCommerce website is supposed to be attractive and fancy to engage the shoppers.
Few essential UI design tips are:
1. Follow standard brand guidelines for the entire website and across different channels such as a mobile app. Ensure the brand experience is consistent throughout the website and suitable for the product type that the eCommerce website is selling. This will help build a strong brand-customer relationship.
2. Ensure visual hierarchy by keeping the most critical content displayed above the fold. It is not mandatory to keep a lot of white space and push the critical content below the fold.
3. Do not make the mistake of over-designing. Using high-contrast text and background colors will help make the content clear. If the text looks much like graphics, it can be mistaken for an ad. Remember to limit font formats such as font face, sizes, and colors.
4. Use symbols or icons that are easy to identify. Unconventional or unfamiliar icons will only confuse shoppers. A good way to avoid any possible confusion is to provide labels for icons.
5. Try to avoid pop-up windows as they prove to be a distraction for shoppers. Even if they include important information shoppers generally tend to dismiss them and once a popup is closed it's not possible for the shopper to get the information elsewhere.
Designing a friction-less eCommerce website
Navigation is about how easy it is for people to move around the website, find what they're looking for and finally take action. The eCommerce shopping experience should be seamless so shoppers don't drop off halfway through the process. Creating a frictionless experience means having a simple yet useful navigation system in place which enhances the user experience.
Key factors for eCommerce website design for easy navigation are:
1. Well defined product categories
The top-level navigation should show the set of categories that the site offers. Group products into categories and subcategories that make sense. Category labels should be single words that describe the range of products, which helps shoppers go through them and understand what they are referring to. Making shoppers test the website for UX is a great technique when finalizing a category navigation design.
2. Product search
If shoppers are not able to find a product, they won't be able to buy it. Hence, the search function plays a very vital role in an eCommerce website's success. Make sure the search bar is omnipresent throughout the website, supports all kinds of queries, has an auto-complete functionality and supports sorting and filtering of results.
3. Product filtering
It is difficult to find a particular product in the vast pool that an eCommerce website is. For an ideal user experience in finding the right product filters play a vital role. Make sure your site has multiple filter options such as filter by size, style, color, type, etc.
4. Include a "quick view" functionality
A "quick view" reduces the time taken by the shoppers to find the right product by eliminating unnecessary page loads. The product details should be displayed in a modal window over the viewed page. Do not try to show all the product details, instead, include a link to the full product page to view complete details. Make sure to include a smartly positioned "Add to Cart" button as well as a "Save to Wishlist" button.
5. Special offers
Shoppers are always looking for discounts, special offers or deals. Make sure the offers are visible in the form of banners or side notes. Even if the discounts are not prominent they still create a psychological illusion of saving money and that motivates a shopper to make the purchase.
Designing the eCommerce product page
When the shoppers find out what they were looking for they will navigate to the product page and that is where the purchase takes place and it is what requires your attention the most.
As the sale essentially happens here, you have to design this page in a way that gives the shopper the experience of an actual physical store as much as possible. Include lots of images, detailed descriptions and all the related and insightful information about the product.
Key points to keep in mind when designing a product page are
1. Showcase top-notch product images
As a shopper can not touch, feel or try the product when purchasing online it is essential that the images you show are of the best quality and as close to the actual product as it gets. Make sure to use a white background, use high-quality, large size images, use a variety of images, and try using videos to be extra clear. Try to be consistent with all your images and in terms of quality, style of shoot, size, etc.
2. Provide the perfect amount of product details
Provide shoppers with detailed information about the product so they can make an informed purchase decision. Showcase availability, options for different sizes or colors, dimensions, a size chart, materials used, total cost, warranties, and more. Fewer the questions remaining about the product, the higher the chances of making a purchase.
3. Showcase scarcity
Use persuasive designs and psychological ways to make shoppers purchase. Create urgency by showing a timer on the website representing the time frame left for a sale. Techniques like these help a lot of eCommerce websites get great business. Humans get attracted to objects that are scarce and find abundant product less important. Try designing the website keeping this principle in mind.
4. Show related and recommended products
Display similar products that shoppers might also like that work well with the current product, or products, that others have purchased. Showcase this section on the product page or at the shopping cart page. This will not only increase the chances of impulse purchases but will also assist your shoppers in finding the right thing.
Designing the shopping cart
The shopping cart is where the final purchase decision is made as the shoppers review their picks and in some cases, choose the best ones. The main function of the shopping cart is to make shoppers checkout. A shopping cart should be user-friendly and should encourage the shopper to purchase further.
Few tips to design a user-friendly shopping cart are:
1. Use a clear call-to-action (CTA) i.e. "Checkout". Ensure the CTA button is visible, has plenty of clickable space, and is vibrant. Keep it simple and straightforward for the shopper.
2. Ensure that when an item is added to the cart there is adequate feedback. Use graphics as movement attracts the human eye more but make sure it is clearly communicated that the item is successfully added to the cart.
3. Use a mini cart widget that allows shoppers to stay at the product browsing page while and after adding a product to the cart to encourage more shopping. Provide a link to the full cart page through the mini cart widget.
4. Display essential product details such as size and color as part of the product listing in the shopping cart so that the shopper is clear about what he/she is buying.
5. The shopping cart should be easily editable and no hidden costs should be slyly added to the cart when the shopper is about to checkout. Be very clear about shipping charges and taxes on the product page itself to avoid abandoned shopping carts.
Designing eCommerce checkout page
The success of any eCommerce store is not determined by its attractive design, UX, UI, etc. It is determined by the number of completed purchases and the checkout page makes that possible.
Few tips to design a checkout page which contributes to successful conversions are:
1. Offer multiple safe and secure payment options to ensure shoppers using different payment tools can purchase on your website. This will help expand your customer base and make it easy for shoppers to make the purchase.
2. Keep the checkout process simple and avoid too many fields for data input. Try to not make the process exhaustive by just taking the absolutely important information during checkout.
3. Make the registration an optional process instead of forcing every shopper to register as that can at times drive the shopper away and eliminate the chance of them even purchasing once from your eCommerce website.
4. Error messages should be clear as it could be a frustration for a shopper to not know what is wrong when a purchase is not getting through. Try to give proper assistance when errors occur.
5. Provide a track-bar showcasing how many steps of the checkout are left. This will eliminate any ambiguity, and assure shoppers they are on the right track. When the purchase is complete, display an order confirmation and order status with shipment tracking.
6. Online shoppers expect seamless shopping experiences at all costs. When designing an eCommerce site, it is not just about building a website but creating an online shopping experience that will convert passive shoppers into paying customers.
Once the frontend design is in place one can go ahead with the actual development phase. Developing an eCommerce website is not a cakewalk. The good news is, with the right knowledge of e-commerce platforms like Magento, you can quickly develop your online site. The recommended way to go is hiring an eCommerce development company as even after having such platforms the expertise of the developers using them is equally important.
You can choose to go for an open-source platform which is free but generally, they are not as user-friendly as an eCommerce website should be and hence we would not recommend going for open source platforms.
When you choose to select a platform that is not open source such as Magento or Drupal there is a huge scope for customization and when the tools and expert developers get together the possibilities of creating an innovative eCommerce store are numerous.
Before getting into the development process you have to choose the language that you'll be using to develop your eCommerce store. Here is a detailed and comprehensive list of the different development languages that you can choose from according to your eCommerce website requirements:
Types of Back-end Languages
JAVA
Java is the world's most used programming language as it the most versatile language according to developers. The reason Java is so versatile is JVM (Java Virtual Machine) when a program is compiled to create a code by many other languages you can face difficulty in running the code on different computers but with Java, this problem does not exist as JVM creates a middle layer that can run the code on any computer irrespective of where it was compiled.
PHP
78.9% of all websites are powered by PHP. The setup is relatively easy compared to a language like Ruby on Rails. The language is more forgiving of errors as it can be compiled and a program can be run until you reach a problematic part. The resources available for the language are also in abundance and that makes it easily explorable.
ASP.NET
The web application framework is used to build websites using languages such as Visual Basic (VB), C#, F#, and more. Its Model-View-Controller (MVC) architectural pattern, allows a controller to handle backend duties, which then interacts with a model to process data. The result is then presented to the view as a frontend web page for display. The ASP.NET code is highly reliable and stable, making it a popular choice for eCommerce development.
RUBY
Ruby on Rails (or Ruby) is a web development language that is built on top of the Ruby programming language. Ruby on Rails has a set of tools that allow you to create basic tasks Ruby enables developers to create and launch applications quickly as it involves little backend work. It is great for prototyping as it is pretty similar to Python.
SQL
Structured Query Language or SQL is the most common query language. It is used to interact with databases. SQL is a declarative language and hence its easier to use as it allows the coder to declare the result they want to see, without specifying the process or steps for the result. SQL helps access, manipulate, and create databases.
JAVASCRIPT
JavaScript is a language that can be used for both backend and frontend development. It is a high-level flexible language. JavaScript is ubiquitous which means there are plenty of resources available on it and that makes it easier for developers.
Creating an mCommerce App
Mobile users have increased tremendously all over the world. Every other person around is nowadays using a smartphone. This has created a vast market for mobile applications and the eCommerce industry has benefited a lot from that.
As per the Statista report, in 2021 mCommerce will be more than 50% of the entire eCommerce sphere. This opens up ample opportunities for newer players in the eCommerce industry and in this section, we will help you transform your eCommerce website into a mobile application.
We come across a lot of businesses that have an eCommerce website but do not have a mobile commerce app. With the ever-changing market dynamics, more businesses are looking to expand their present scope of business with a mobile app.
Developing a mobile app from scratch is a costly and time-consuming affair. An alternate approach that we would suggest is to leverage your existing eCommerce websites. It will not only reduce the cost of app development but applications derived from functional websites take less time to market.
Steps for adopting an eCommerce mobile app from an eCommerce website:
1. Platform Identification
There are various platforms present in the market to develop eCommerce websites such as Magento, Drupal, Sharepoint Storefront, etc. When it comes to creating a mobile application out of the website made from one of these platforms, identifying the platform is important. The future of your app development process will depend on the result of the platform identification.
2. Consistency in look and feel
Since we are leveraging on an existing eCommerce website that customers are accustomed to, it will be a clever move to retain the familiar look across the entire ecosystem of websites and mobile applications.
3. API development
A CMS is a closed structure of software components that makes it easy to create a website. Magento is one such CMS that makes eCommerce development easier and profound. Since all the software components: platform, web server, database, and frontend are part of the same system, they can exchange data among each other easily. The scope of security risk is negligible as all the components are handled by the same party.
This is not the case with eCommerce mobile app development. They do not form a closed system with the database to exchange data. Apps use a bridge called Application Programming Interface (API). In order to develop a mobile app from an eCommerce website API Developers have to create multiple APIs.
4. API integration
A closely structured integration of APIs and the app view is essential for the app to work efficiently. The view adds ample information about the product. There are essentially two types of information present, static and dynamic. The former one is supposed to stick to the page while the latter is pulled by the API from the server. An example of this would be product prices as these seem to keep changing and hence are pulled from the server each time for customers.
To keep the server and the user's device secure robust API integration is essential. It enables both to exchange small packets of data, sharing only what is required, such as current prices.
5. Testing
Testing is a very important part of an eCommerce app's post-development phase. There are numerous parameters an eCommerce mobile app is tested on. It is important to ensure that the app is functioning smoothly and is compliant with the client's standards or standard quality parameters such as ISO 9001.
Manual testing is also used as an essential testing method in which professional testers use the app as a user and report bugs.
6. Deployment
A quality eCommerce mobile app after public testing is then uploaded to an App Store for distribution. Generally, the app stores are the Apple App Store and Google Play Store. However, there are many 3rd party app stores.
Mobile applications have a lot of advantages when developed for a dynamic website. As people are moving to mobile apps, eCommerce vendors are insisting on an app over a website nowadays.
7. Maintenance
The maintenance phase is the "end of the beginning," so to speak. The eCommerce website/app must be monitored constantly to ensure proper operation. Bugs and defects discovered in production must be reported and responded to, which often feeds work back into the process. Bug fixes may not flow through the entire cycle, however, at least an abbreviated process is necessary to ensure that the fix does not introduce other problems also known as a regression.
Once the system is deployed, and customers start using the developed system, the following 3 activities occur:
a. Bug fixing – bugs are reported because of some scenarios which are not tested at all.
b. Upgrade – Upgrading the application to newer versions.
c. Enhancement – Adding some new features into the existing website/app.
Developing a great eCommerce store does not guarantee success. Running an eCommerce store successfully is a different ball game altogether. New competitors are frequently entering the market and making it a saturated space. Brand loyalty is the only means to keep customers but earning and maintaining brand loyalty is a very difficult task for marketers.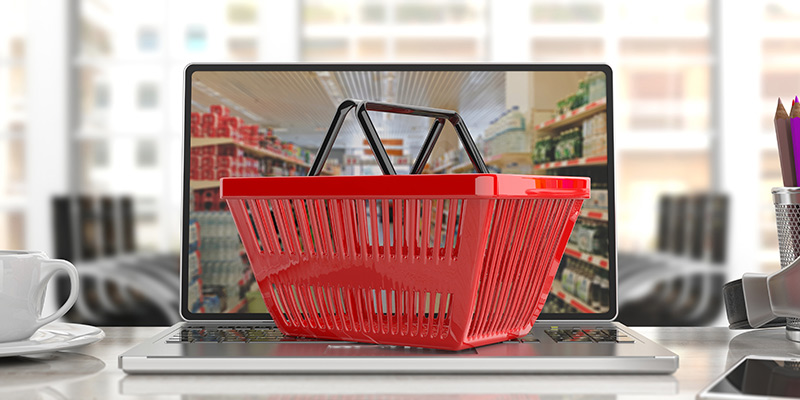 Customer experience is the only differentiating factor among online stores or brands nowadays. In fact, eCommerce giants like Amazon keep a great CX above anything. Jeff Bezos, the CEO of Amazon says: "We see our customers as invited guests to a party and we are the hosts. It's our job every day to make even important aspects of the customer experience a bit better."
Creating a customer experience that engages shoppers, enables them to interact with the business, and makes them believe in it is what's needed to run a successful eCommerce store. And in the attempt to create one such experience, technology can be the real partner of a business.
At Trends Bird Limited, we experience the industry evolving by the minute through our experience in the eCommerce development technology such as the introduction of chatbots in eCommerce and many such innovative offerings, and close proximity with the industry trends. We have seen our clients benefit from the latest technological advancements in the eCommerce industry sphere and hence, we have assembled them into a package. We have elaborated on our eCommerce development services and its numerous benefits in the following section.
Trends Birds eCommerce Development Services
Our eCommerce development services include a set of proprietary tech solutions that aims to simplify the customer journey, engage shoppers, and improve conversion rates in new ways. These offerings are powered by high-end technologies such as Artificial Intelligence, Machine Learning, Robotic Process Automation, Natural Language Processing, etc.
Here are a couple of benefits of the service offerings of eCommerce development that can take your business to the next level.
1. Turn Marketing Content into Point-of-Sale with Shoppable Videos
Shoppable videos are one of the proven concepts that enable businesses to convert video content into point of sale. They accelerate the buying decisions of visitors, turn passive viewers into active viewers, and deliver an interactive customer experience.
2. Build Voice-Enabled Shopping Interactions
Voice assisted commerce solutions utilizes smart speakers (Amazon Echo, Google Home) to helps buyers to improve buyers' journey as they navigate through the platform from search to purchase process.
The eCommerce store is integrated with platforms such as Amazon Echo Show, Google's Smart Display to make the shopping experience more convenient.
3. Unshackle Language Barriers for Customer Support with Multi-lingual Chat
For customer service agents, translating chat in real-time ensures uninterrupted support. This improves branding, customer relations, and business reputation in different geographical areas.
Multi-lingual chat enhances CSAT by communicating better and resolving customer queries faster, curb operational cost incurred by hiring native agents, and boost the first-response rate by up to 75%.
4. Create Digital Workforce through Automation
Automating processes such as logistics management, payment processing, customer support & personalization, funnel assessment for marketing, return processing, etc. can help to bring agility to business processes and operations.
Automation reduces the operational cost, brings consistency to processes, increase compliance, and gets more done in less time.
5. Ensure Asset Tracking and Management
Asset tracking and management solutions automate the process of identifying assets in a warehouse, collecting related data, and adding/updating into a system.
Such solutions save hours of manual effort of carrying out physical stock checks, reduce order entry errors, and significantly increase inventory accuracy.
6. Engage the Audience with Live Interactions
Live video streaming solutions enable eCommerce businesses to elevate their customer engagement strategy by seamlessly streaming events in real-time with unmatched quality and scalability.